Giga-size industrial zone is ready
for large-scale battery-related investment
We can offer the location to a battery factory as well as enable the establishment of related functions and other industries in the region.
An environmental impact assessment programme (EIA) has already been completed. The land-use planning and permit process are ready. The roads and total infrastructure will be executed according to your needs.
The GigaVaasa industrial zone is well placed logistically, with good rail and road connections, a short distance to the harbour and an airport on its doorstep. The road and rail connections are part of European networks.
Infrastructure according
to your needs
Electric grid connection 400 kV
Industrial scale water infrastructure available
District heating
Waste heat utilisation
Local distances
AIRPORT 1 km
HARBOUR 12 km
CITY CENTRE 10 km
RAILWAY on site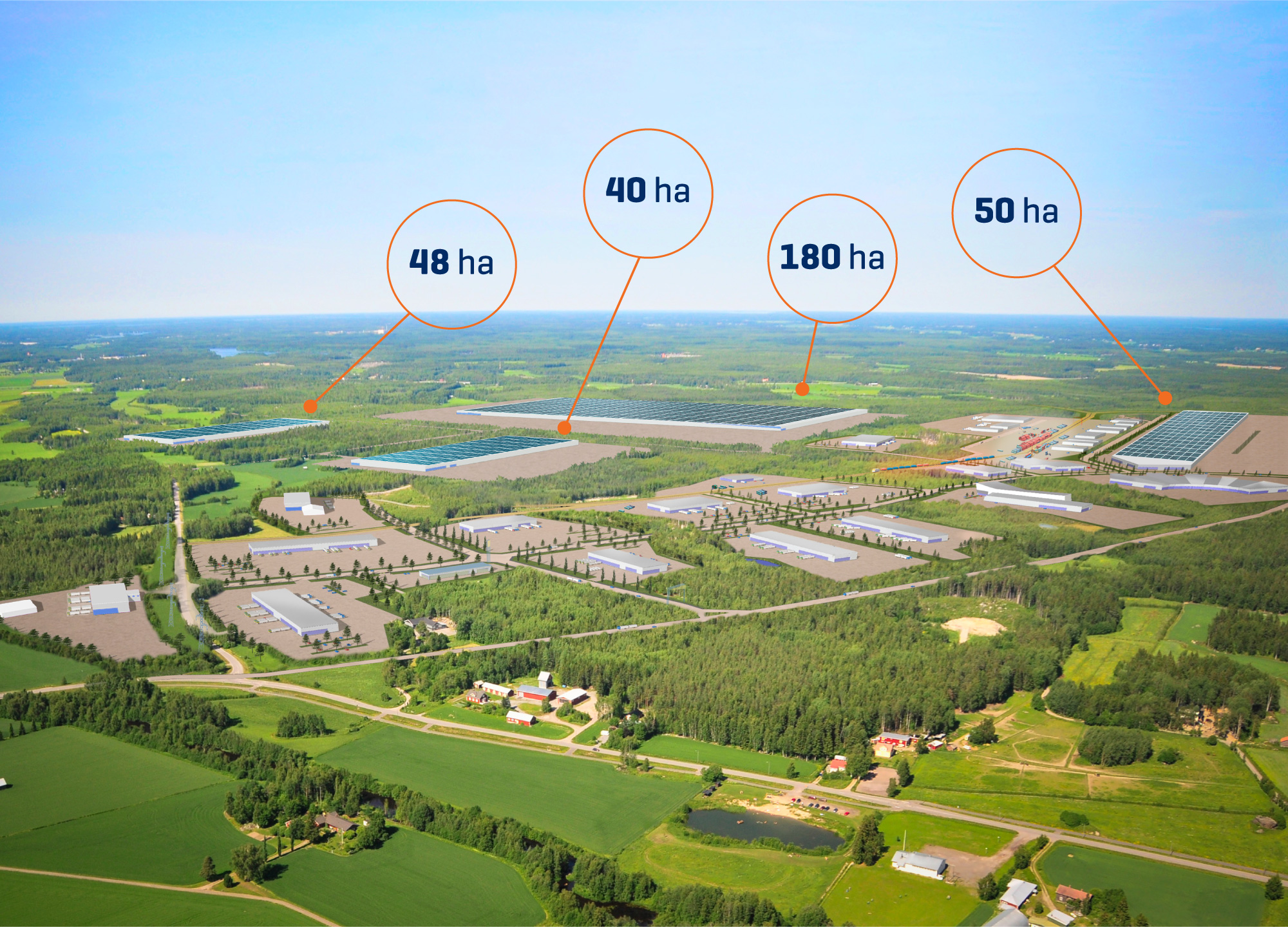 The groundwork for your energy storage business has already been made in Vaasa – the sites are ready for your use. We want to welcome all interested parties who want to work with us. We are fully prepared to take the next developmental leap towards a more intelligent and sustainable future.
Tomas Häyry
The mayor of Vaasa
Watch the video
Future sustainable battery manufacturing
Watch the video
EnergyVaasa – ecosystem for future batteries.